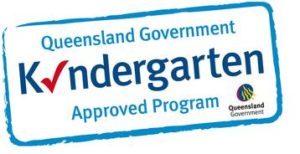 Creative Kids
Approved Kindergarten Program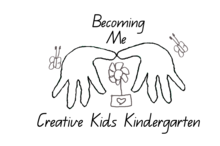 If you are interested in attending Creative Kids in 2021 as part of our Kindergarten class, please fill in the Waiting List Form and forward to creativekids@optusnet.com.au.  The Kindergarten Program Statement of Fees for 2021 can be downloaded here.
The Creative Kids Kindergarten program is available to families Tuesday to Friday, with children needing to attend at least two days per week to be eligible for the program. Each day's program runs from 8.00am to 3.30pm, with full day care provided from 6.30am to 6.30pm.

Our Kindergarten room, which features curriculum from the Queensland Kindergarten Learning Guidelines, and supported by the Early Years Learning Framework, provides the perfect entrance for your child to pre-formal education programs. With an educational program provided by a qualified teacher, our Kindergarten program incorporates foundational literacy, numeracy, LOTE, science, and social science with play based learning and music and movement. The program is individualised to each child's needs with the input of families.

Established as an entirely independent room, our Kindergarten room features age-appropriate play equipment that facilitates and encourages additional exploration and safe risk-taking. Children will work with our Early Childhood Teacher to establish their learning goals, which will be tracked in learning portfolios. Children interact within a safe and secure fully air-conditioned learning environment, gaining a respect and sense of responsibility for their learning space.

Children born 1 July 2016 to 30 June 2017 are eligible to attend Kindergarten in 2021. We have 22 daily Kindergarten positions in 2021. Children completing the Kindergarten program will receive a Transition Statement for their primary school entrance, provided in Term 4. Creative Kids are active members of the Peninsula Early Learning Strategy, in conjunction with local state schools.  Children can only be accessing funding for one Approved Kindergarten Program – if you are looking to also attend another Kindergarten Program at the same time, please see the office to discuss your options.  For more information, please see our Statement of Fees for the Approved Kindergarten Program.